Wednesday, November 2nd, 2011
---
3:01 am
- My Time is Now
The past two days have been for filming, filming Marky's new song called 'I Triumph' featuring Josh Stevens.. They're gonna push it for the radio very soon.. Today we finished filming for the music video, and now begins the editing process..
Was a very different Halloween this year... and different birthday this year... November 01 is my birthday, and all of this has really happened quickly.. Work and other things have totally overshadowed one of my favorite holidays and birthday.. Though, the first person that wished me happy birthday was the only person I wanted t hear from...
( Read more...Collapse )

current mood:
exhausted
Monday, October 31st, 2011
---
3:06 am
- Briefcase & Anagram

久しぶりLJ.. 皆さんが俺のジャーナル多分読めないな。。(笑)良く使えないのために。Just discovered that I could download an LJ application for my phone ..
Where to even begin... I will say much has happened since the last time I've updated... Or even since the last time I wrote anything of substance.. Surprised I'm finding the time now to type anything.. Currently working... Ian (co-founder of Snacktruck media) n I (other co- founder) staying at a client's house for a music video shoot tmrw... filming Marky feat. Josh Stevens-「I Triumph」Josh flew in from LA... Just dozed off for about an hr.. hAha...
The picture above is from eating at a place called Udderly Delicious Ice Cream.. A place not in my home state of Virginia.. Some of our favorite flavors..

Posted via LiveJournal app for iPhone.
Thursday, July 7th, 2011
---
8:04 pm
- Dance for the Dying EP release Party~


Meet Brad, Josh, M.C., and Chris, Dance for the Dying: a local, 4-member, fresh, and up-beat band, is releasing their debut EP tomorrow! It will be available on iTunes and other download sites. To celebrate their release, they will be holding a concert tomorrow night at the Red Palace on H street in Washington DC. Other performers such as Hiding Places and Loose Lips will be accompanying the band to celebrate their release. So come out, kick-back, listen to great music, meet amazing people, and have a great time with Dance for the Dying.

Check out their website, facebook, and twitter!
http://www.danceforthedying.com
http://www.facebook.com/danceforthedying
http://twitter.com/dance4thedying
Thursday, May 26th, 2011
---
3:23 pm
- Work & Life


it`s been a while LJ, life has been good. & it`s great, new things, new ppl, new experiences, new lessons, new beginnings. been working a lot since i`ve lasted posted. here`s our (SNACKTRUCK media) latest work, collaborating with iLLVibes to do interviews with singers. we connected with mac miller when he performed at the 9:30 club in DC a few weeks ago.

current mood:
satisfied
Wednesday, December 8th, 2010
---
8:41 am
- going out on a Friday night Ayu~, last one (T-T


this just finished uploading to youtube.. and i justtt noticed that something was wrong.. the transition for the date at the beginning is the wrong one.. and isn`t consistent with the other three.. i don`t know if i care enough to re-export it and re-upload it.. it still looks good.. especially since the computer upstairs (to which i edit on) has been acting up lately.. eRgh, our work computer acting up, ERRGGHh. oh well, i think i`ll leave it up. memories forever~, sank you ayu~.

p.s. and.. somewhere along the lines was my birthday, hAHaa, november 1st. this made birthday month all the more Awesome~.

current mood:
still full
8:35 am
- oH snap, curly hair ayu today
current mood:
full
Thursday, November 25th, 2010
---
11:52 pm
- Ayu at the Studio~
current mood:
cold
Tuesday, November 23rd, 2010
---
3:28 am
- seeing ayu


here`s part 01 of my videos with ayu~! yes.. that`s right, AYU. ayumi hamasaki.. the link is from the snacktruck youtube, not my personal youtube. birthday month, november, just became a whole lot cooler in my eyes. forever memories.

current mood:
grateful
Friday, November 19th, 2010
---
1:52 pm
- SNACKTRUCK media TV is up and running~
current mood:
full
Friday, November 12th, 2010
---
1:52 am
- Philly Streets
current mood:
tired
Wednesday, October 27th, 2010
---
3:10 am
- Fashion's Night Out Georgetown DC ~live event~


forgot to post the finished product~. after a few changes, added captions, and remix of the song, the FNO post video~. we haven`t decided how we`re going to post the AIA|DC Awards Gala videos.., and we`re currently editing the Taste of Georgetown video.

glad people can talk things out.. i`ve learned a lot from laying low, lately.


p.s. r.i.p. brandon (on the 25th).

current mood:
sleepy
Saturday, October 2nd, 2010
---
1:29 pm
- 浜崎あゆみが"お父さん"と共演
Monday, September 13th, 2010
---
1:25 pm
- Fashion`s Night Out ~a small look~
Wednesday, September 8th, 2010
---
1:22 am
- Fashion`s Night Out Georgetown DC
current mood:
tired
Tuesday, August 24th, 2010
---
12:52 am
- shuttercal
this is something new that i`m trying to keep semi up-to-date . it`s feeding my lack of facebook (hiatus from there), or better yet, feeding my need to upload and share photos in some shape or form. the e-mails are still sent to me though from there, hEh. photos photos, i`m glad my friend introduced me to this little 'project'. another site for me to record another log-in and password, haZzah, and possibly be another site lost and forgotten as time goes by; like my xanga.. and other e-mails, wHoo. for now, this site is keeping me entertained, i have a feeling though that i wil keep up with this..



http://www.shuttercal.com/calendar/BWJ111/



current mood:
pensive
Tuesday, August 17th, 2010
---
4:28 pm
- tubing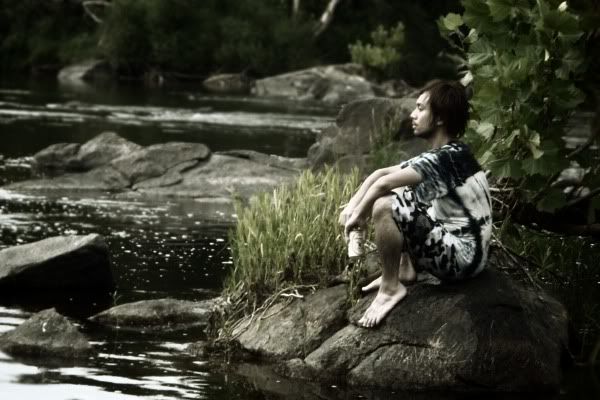 current mood:
contemplative
Friday, July 9th, 2010
---
2:20 pm
- N.N.

「夢とリアルを行き来しながら幻意のように消えてった」


it`s july, well, it`s been july for about a week now. in just a short period of time this month has proven to be both exciting, and deplorable.. i regret my 'negative nancy' attitude that has loomed over me, no matter how hard i tried to cover it. i don`t hate, don`t despise... nor do i regret the experiences; that`s all i wanted to know. never too old to learn new things, to learn from what has happened and to make things better for ones self and others. though there may have to be a certain degree of repair that needs to take place.. time will tell. a label can not define how a person feels.

人を信頼するのは難しいです。この経験は楽しいです。。忘られない。

current mood:
optimistic
Thursday, July 1st, 2010
---
11:57 pm
- i won`t tell you why...
current mood:
drunk
Sunday, June 27th, 2010
---
10:29 pm
- the battle has begun .......
current mood:
full
Friday, June 18th, 2010
---
4:38 pm
- E3 Sony Press Conference 2010